Miles Mallory's blocking sets records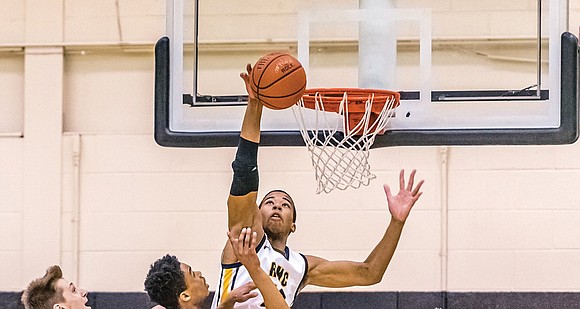 Warning: Trying to score inside against Miles Mallory can be hazardous to your shooting percentage.
The bouncy, long-limbed, 6-foot-5 Randolph-Macon College senior has set both school and conference records for blocking shots.
He increased his career collection of rejections to 237 recently in a Yellow Jacket's win over Roanoke in Salem.
In that game the Beltsville, Md., native had three blocks to go with 16 points, 18 rebounds plus five assists as R-MC, ranked No. 2 in NCAA Division III, improved to 17-1.
That broke the previous Old Dominion Athletic Conference (ODAC) mark of 236 held by Guilford's Ben Strong. Long ago Mallory broke the R-MC record of 174 set by Pat Holland, 1988-91.
A leading candidate for ODAC Player of Year, Mallory began this week with 1,229 career points and 756 rebounds to go with his return to sender messages.