Morrissey banned from Henrico jail
Debora Timms | 2/2/2023, 6 p.m.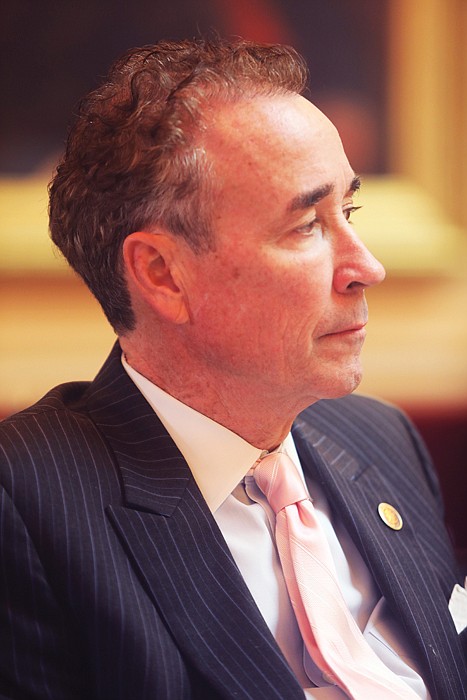 Henrico County Sheriff Alisa A. Gregory released a statement Tuesday confirming a Jan. 28 incident that led to the revocation of Sen. Joseph D. "Joe" Morrissey's, D-Richmond, visiting privileges to Henrico's Jail West and Jail East for 90 days.
"At approximately 11 a.m., Mr. Joe Morrissey arrived with three young children and proceeded to leave them unattended in the lobby while he and an associate met with a client in our custody," the statement reads.
In an accompanying incident report, Lt. G. Carey describes the children "running around, climbing on tables and chairs, and using the monitor to draw pictures." At one point it reads, "Lt. Brown observed the youngest child exit the facility and walk through the parking lot. Lt. Brown exited Central Control and reported to the parking lot and retrieved the child."
Sheriff Gregory's statement says that the senator was approached by Sheriff's office staff "on multiple occasions during the visit" and advised that for reasons of safety and security "minor children always must be accompanied by an adult at our jail facilities, including the lobby and parking lot."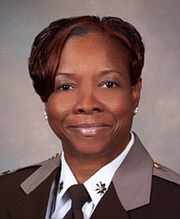 It also supports staff accounts of the incident and states that Sen. Morrissey "became verbally abusive, made threatening remarks and acted in an aggressive manner to a lieutenant."
Lt. Carey's report goes on to detail a witness to the exchange and to make note that "the mother of the children Marina Morrisey (sic) entered the lobby and attempted to speak with myself in efforts to gain information. I, Lt. Carey informed Mrs. Morrisey (sic) that I strongly encourage her to speak with the investigations department of the Henrico Sheriff's Office first thing Monday morning but could not go into details with her as to what took place. Mrs. Morrisey (sic) thanked me and exit (sic) the facility."
A later phone call at 2:13 p.m. from one of Ms. Morrissey's lawyers, Mary Elizabeth White of Fredericksburg, was also detailed. Lt. Carey's report states "Mrs. White informed me that CPS has been notified and will be contacting someone here at the sheriff's office and thanked me for handling myself in a professional matter (sic) and ended the phone call."
A Free Press call placed to Ms. Morrissey to confirm these events was not returned prior to publication. The results of any custody hearing that took place were not immediately known. Liz Caroon of the Chesterfield County Police Department did confirm that the investigation into the allegations of child abuse "is still very much ongoing and there are no updates."
Meanwhile, events have continued to unfold following the child abuse allegations Sen. Joe Morrissey, D-Richmond leveled against the boyfriend of his estranged wife more than two weeks ago.
On Jan. 25, the Virginia Supreme Court responded to a filing by Ms. Morrissey's lawyers requesting a change of judge because of the potential bias that could result from a sitting judge presiding over a case involving a state legislator. The court informed the Chesterfield County Juvenile & Domestic Relations Court that it had appointed Judge Robert S. Brewbaker, Jr., a retired juvenile court judge, to preside over a hearing scheduled for this past Friday in which competing protective orders had been sought by both Sen. Morrissey and his estranged wife.
In a lengthy post on social media two days earlier, Ms. Morrissey again called her marriage to the senator "the biggest mistake of her life" and said she could "see now how he groomed me" when she began a relationship as a teenager with the man who was then in his mid-fifties.
Ms. Morrissey went on to post another denial of the abuse alleged by her husband and said the "welts" he claimed to see was actually a rash caused when her son was "placed and left in Pull-Ups and then a wet bathing suit while in Joe Morrissey's care." She added that their three children "did NOT corroborate a single allegation against my friend or me" during forensic interviews conducted by Child Protective Services.