Rep. McClellan named to Biden-Harris Campaign National Advisory Board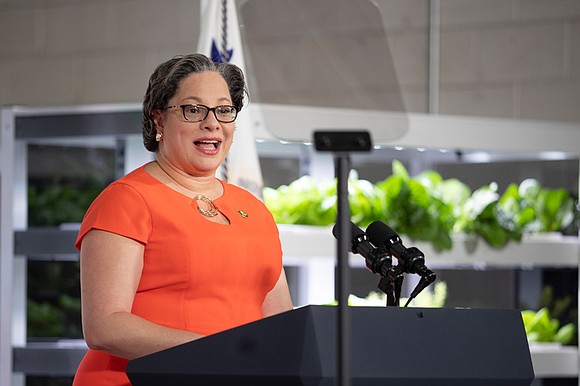 U.S. Rep. Jennifer McClellan is among the team of Democratic leaders who will help deliver President Biden and Vice President Kamala Harris' message and engage voters across the country, the Biden-Harris 2024 re-election campaign said yesterday in announcing its National Advisory Board.
Rep. McClellan is one of 50 leading voices in the Democratic Party to be named to the Advisory Board, which is chaired by Speaker Emerita Nancy Pelosi. Board members will participate in regular media interviews, assist with fundraising efforts and events, leverage their networks and platforms to amplify the campaign's message to voters, and engage directly with voters through grassroots efforts and events in key battleground states.
"I am excited to join the Biden-Harris 2024 campaign National Advisory Board, and work in Virginia and across the country to get out the vote in this critical election," Rep. McClellan said. "President Biden and Vice President Harris have delivered for the American people, from getting the economy back on track to passing landmark legislation and defending democracy. I'm looking forward to working with Democratic leaders from across the country to help President Biden and Vice President Harris win in 2024."
Rep. McClellan was elected in February in a special election for the 4th Congressional District. She previously served for 18 years in the Virginia General Assembly.