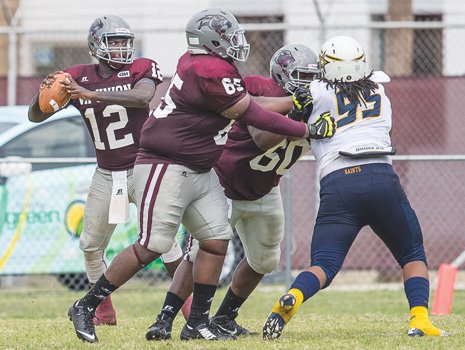 Shawn Dowdy, No. 12, looks for another receiver as VUU linemen block a Siena Heights rusher. Dowdy threw for 248 yards and a touchdown in leading the Panthers to a 12-0 victory over the visitors, the Panthers' first shutout since 2011. The VUU defense recorded three interceptions and a safety. Next up: University of Charleston 1 p.m. Saturday at Hovey Field.
Stories this photo appears in:
This year's Panthers have taken a step forward, albeit a baby step, with a 12-0 opening-day shutout of lightly regarded Siena Heights, Mich., last Saturday, before 4,057 fans at Hovey Field.