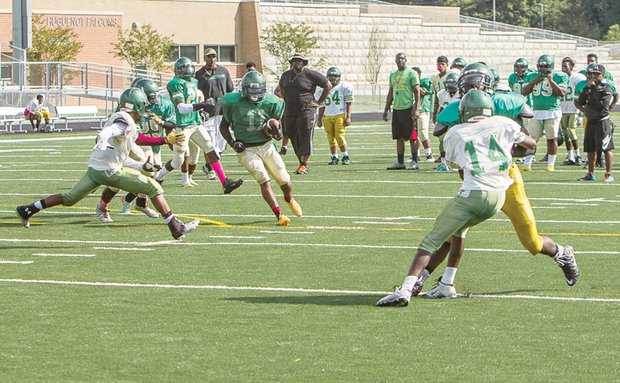 Huguenot Falcons work on offense and defense as they prepare to welcome Thomas Jefferson for the first home game on their new field Saturday.
Stories this photo appears in:

In the final scene of the "Wizard of Oz," Dorothy says over and over, "There's no place like home. There's no place like home." On Richmond's South Side, Huguenot High's Falcons would like to add an "amen" to that notion. After three years of "have bus, will travel," Huguenot has a sparkling new on-campus stadium with synthetic turf to call home sweet home.