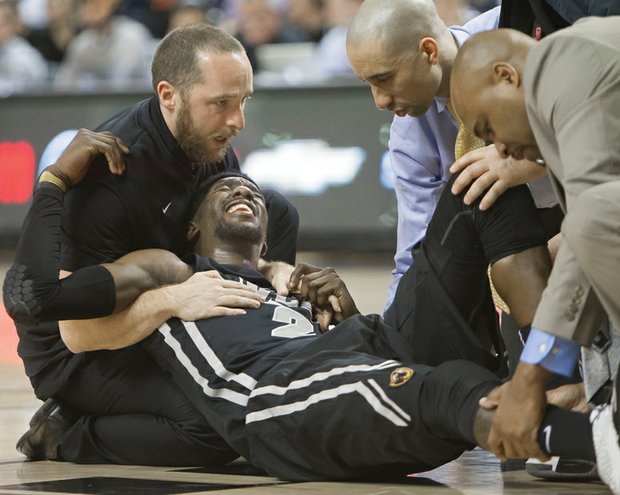 Virginia Commonwealth University basketball star Briante Weber grimaces as coach Shaka Smart, second from right, and others assist him moments after his injury during Saturday's game against the University of Richmond at the Siegel Center.
Stories this photo appears in:

If Virginia Commonwealth University is to persevere and achieve its basketball goals this season, it must do so minus catalyst Briante Weber. The dynamic senior point guard was scheduled to undergo knee surgery following a college career-ending injury during the Rams' stunning 64-55 home loss last Saturday to the University of Richmond. Weber, once described as the "epitome of Havoc" by VCU coach Shaka Smart, tore the anterior cruciate ligament, medial collateral ligament and meniscus in his right knee with a little more than 3 minutes left in the game.