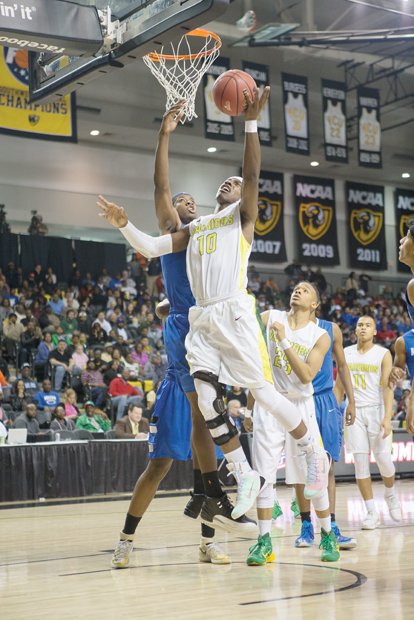 Henrico High School junior Monte Buckingham flies high to the basket in the Warriors' 78-64 win over Norfolk's Norview High School in the 5A state championship
game at the Siegel Center.
Stories this photo appears in:

Henrico High School has steered into basketball's fast lane and shows no signs of slowing down any time soon. Coach Vance Harmon's heavy-on-the-pedal Warriors sped to their second state title in three years March 14, blitzing Norview High School of Norfolk, 78-64, for the Virginia High School League's 5A crown. Henrico High has reached three straight state finals and boasts arguably the commonwealth's top college prospect in junior Monte Buckingham. With the one-sided win over Norview, Henrico finished the season 28-1.