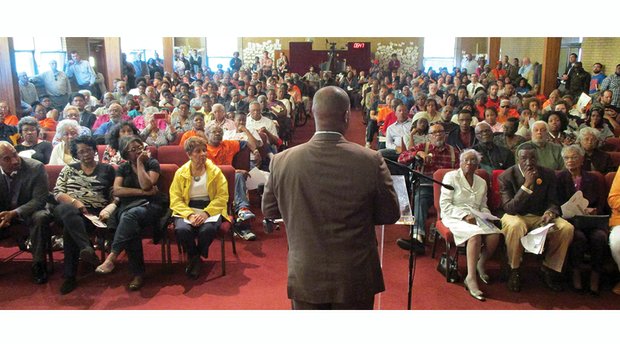 Richmond Public Schools Superintendent Dana T. Bedden addresses a rally last week packed with more than 500 people to save Armstrong High School and other schools from closure. Location: Mt. Olivet Church in the East End.
Stories this photo appears in:

City Council offers amendments to add millions of dollars to RPS while School Board approves cost-cutting measures
Community members are becoming increasingly angry and concerned about the future of Richmond Public Schools, especially after the Richmond School Board voted Monday to cut costs by shutting down two North Side buildings and implementing a new bus transportation system in the fall of 2016 that will make it more difficult for some students to get to their schools.