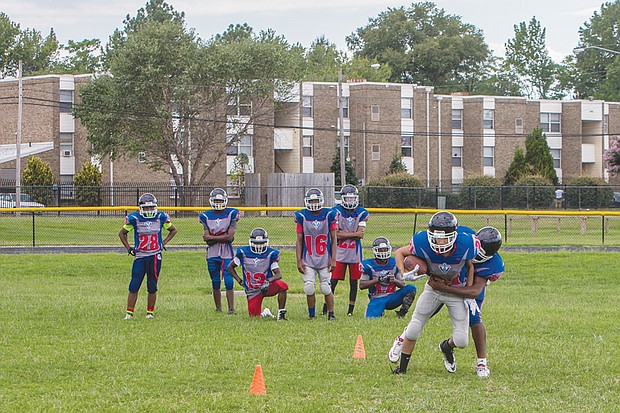 George Wythe High School's team practices Tuesday in preparation for this season's matchups against opponents from larger schools in the Richmond area.
Stories this photo appears in:

Imagine you're a lightweight boxer, and every time you enter the ring you're facing a heavyweight. That's about how George Wythe High School's football Bulldogs must feel. The results are predictable. The South Siders were 0-10 last year, outscored 461-38. The team has just two wins in the last 10 years.