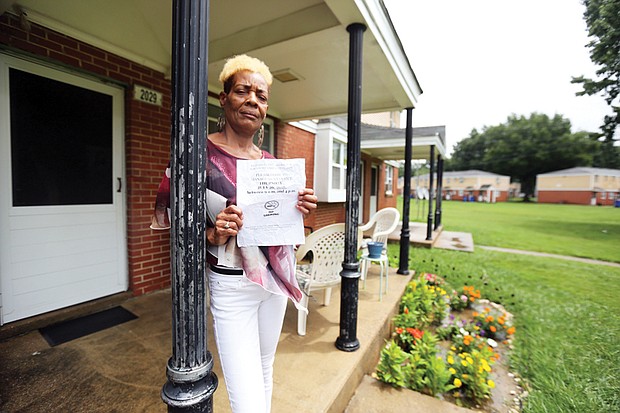 Gwendolyn Harris holds a notice from Richmond Redevelopment and Housing Authority telling her she must come to the Creighton Court management office to sign a lease amendment that embodies the new regulation banning smoking.
Stories this photo appears in:

Gwendolyn Harris doesn't smoke. But the 54-year-old Creighton Court resident is concerned that friends in the East End public housing community who do soon may have to choose between their nicotine habit or facing fines and potential eviction.