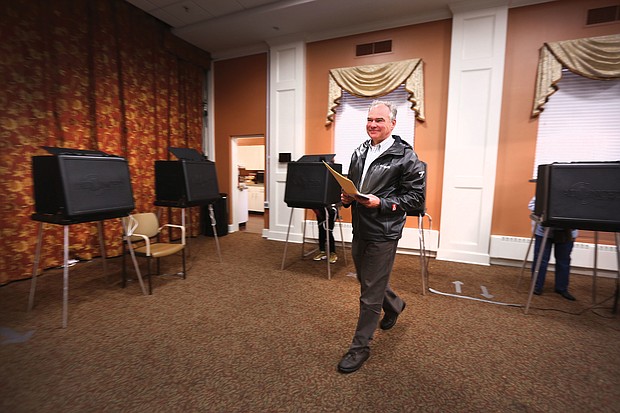 After marking his ballot, U.S. Sen. Tim Kaine of Richmond heads to the machine to cast his vote at Precinct 203 inside The Hermitage Richmond continuing care retirement community on Westwood Avenue in North Side. He and has wife, Anne Holton, have voted at the precinct for the last 28 years. The Democrat easily won re-election over GOP challenger Corey Stewart.
Stories this photo appears in:

U.S. Sen. Tim Kaine declared that Virginia rejected the "the politics of hatred and division … the politics of peddling lies to get ahead" after handily winning re-election to his second six-year term.