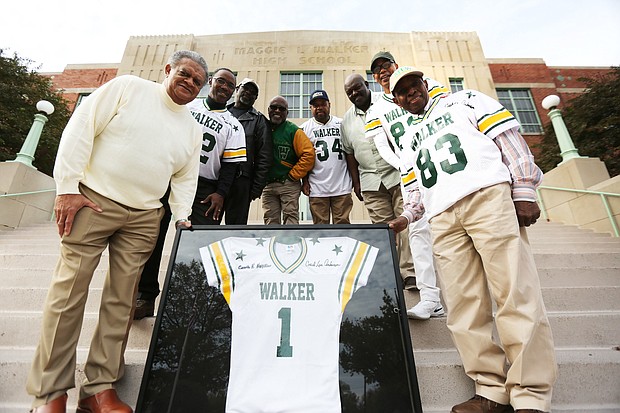 Members of the 1975 undefeated football team at Maggie L. Walker High School stand Monday on the steps of their alma mater holding a commemorative jersey they plan to present to the school. They are, from left, former Coach Richard McFee; running back Jeff Washington; flanker Richard Thomas; return specialist Richard Stuart; fullback William Washington; middle linebacker Mike Liggans; wide receiver Pierre Johnson; and former athletic director Howard Hopkins.
Stories this photo appears in:

Maggie Walker 1975 football team opted to play annual Armstrong-Walker Classic at Thanksgiving rather than VHSL playoffs
The 1975 Maggie L. Walker High School football team was undefeated and unforgettable.