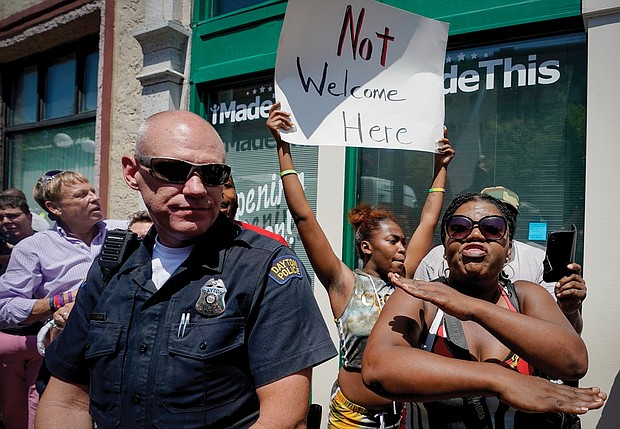 Trump supporters are not welcome on Wednesday near the site of the weekend mass shooting in Dayton, Ohio's Oregon District where nine people were killed and 14 wounded. Hundreds of people protested the president's visit to the city Wednesday.
Stories this photo appears in:

Protesters greeted President Trump's arrival in Dayton, Ohio, on Wednesday, blaming his incendiary rhetoric for inflaming political and racial tensions in the country, as he visited survivors of last weekend's mass shootings and saluted first responders.