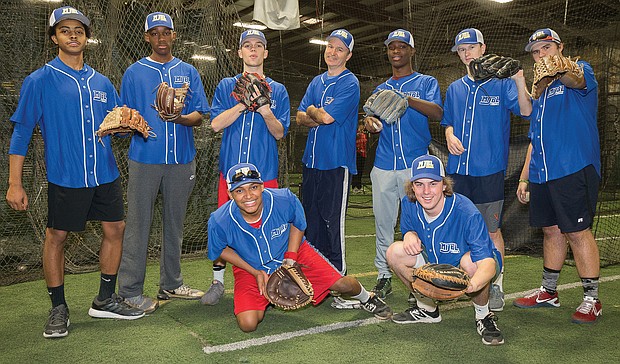 Members of the MJBL East practicing for their upcoming games in Nassau, Bahamas, are, standing from left, M.T. Forrester, Caleb Causey, Louis Raffenot, Coach Hunt Whitehead, Dashawn Smith, Ethan Whitehead and Jesse Walker. Kneeling, Davionne Anderson, left, and Marshall Trout. Team members scheduled to make the trip but not pictured: Joey Trout, John Moore, Marquise Nevillus and Coaches Thomas Eaton and Larry Trout.
Stories this photo appears in:

Some local teenagers won't have to wait until warm weather to play baseball. The Metropolitan Junior Baseball League is sending a team to Nassau, Bahamas, for games next week.