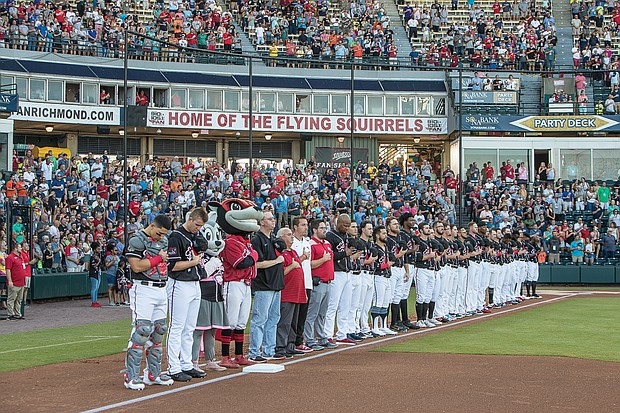 Top players from affiliates of Major League Baseball teams around the country pause for the Pledge of
Allegiance at The Diamond before last week's All-Star Game.
Stories this photo appears in:

With the theme "The Next Big Thing," the Eastern League All-Star Game lived up to the hype — and then some. Everything seemed big, bigger, biggest. Even the event's star promoter, Todd "Parney" Parnell, "grew" for the special occasion.