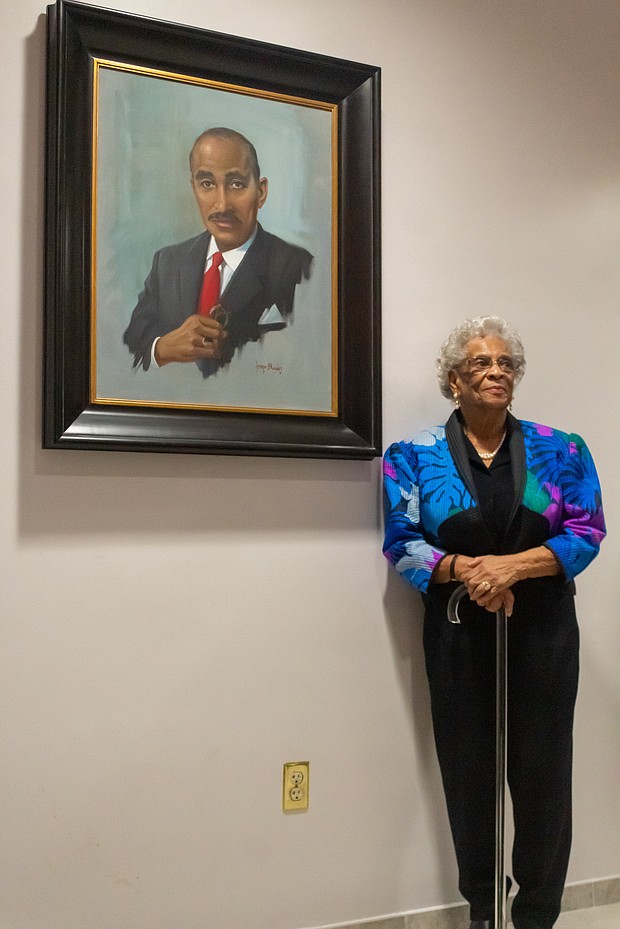 Ann Walker, widow of civil rights icon Dr. Wyatt Tee Walker, with the portrait of her late husband during Monday's ceremony at Virginia Union University.
Stories this photo appears in:

Virginia Union University's Samuel DeWitt Proctor School of Theology announced the creation of the "Rev. Dr. Wyatt Tee Walker Social Justice Society of Preachers and Prophetic Witnesses" during a formal service Monday in Coburn Hall on campus.