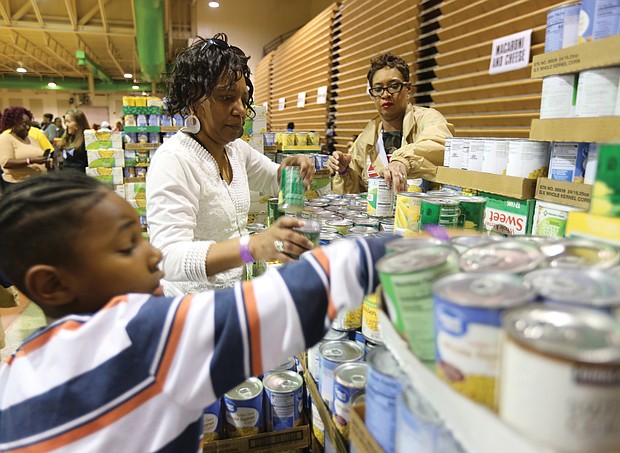 Chandle Brooks, 7, helps to organize canned vegetables with his aunt, Charlene Taylor, center, and Tawana Ferguson at Operation Harvest, a community Thanksgiving food distribution effort launched three years ago by St. Paul's Baptist Church. This is the third year for the effort that has drawn support from dozens of organizations and companies across the area and more than 400 volunteers.
Stories this photo appears in:

The holiday season has begun. Thanksgiving, a time for family, friends and fellowship, is upon us. But it can also be a stressful and lonely time for many. Several Richmond area organizations are helping by providing free Thanksgiving dinners to area residents. Many organizations also are welcoming additional volunteers — cooks, turkey carvers, servers and greeters, table designers and general helpers — to assist at various locations.