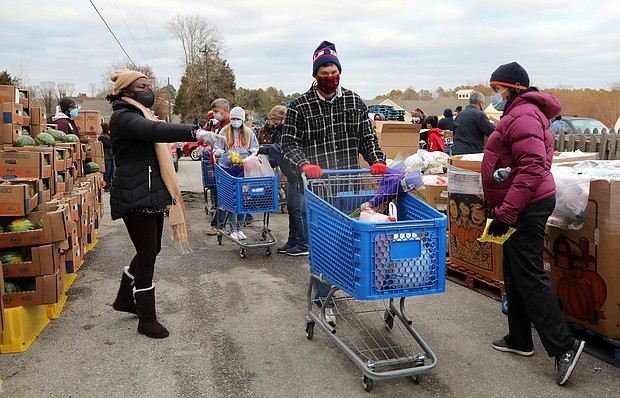 Volunteer Jeff Dean, 53, of North Chesterfield, center, maneuvers among the pallets of fresh fruit and produce where other volunteers fill his grocery cart with food. He then will load the food into one of the hundreds of cars waiting at the Chesterfield Food bank.
Stories this photo appears in:

As the pandemic wears on, hundreds of families line up in a drive-thru for food from the Chesterfield Food Bank
For Tatanisha Rodriguez, the experience of going to a food bank for help for the first time just a week shy of Christmas produced a multitude of emotions and reactions.