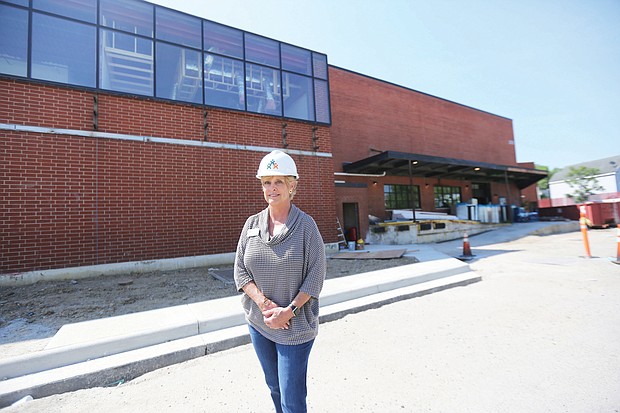 Karen J. Stanley, president and chief executive officer of CARITAS, shows off the exterior of the new $27 million, 150,000-square-foot complex at 2200 Stockton St. in South Side that will be dedicated largely to helping women overcome addiction. The center includes space for a 120-bed treatment program and a 28-bed emergency shelter for women.
Stories this photo appears in:
CARITAS is focused on opening its combination headquarters and addiction treatment center and shelter for women in December, according to Karen J. Stanley, executive director of the Richmond region's largest shelter program for the homeless.
In a bit more than two months, Richmond will have a new shelter and treatment center for women struggling with addiction and homelessness.