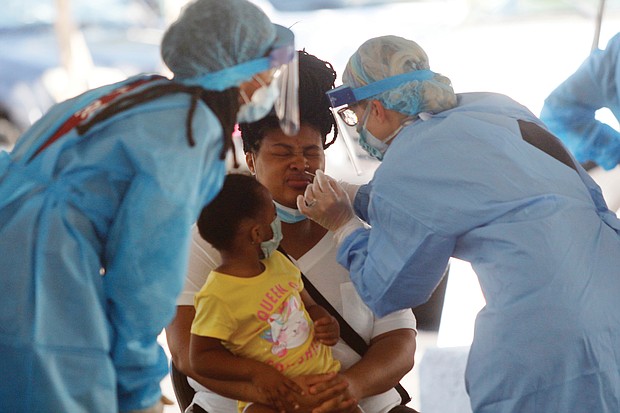 taneisha spell, 27, keeps her eyes closed to avoid seeing the nasal swab coming toward her during her test for the coronavirus. the spell family, including 2-year-old trinity spell, participated in the free COVID-19 testing conducted tuesday morning by the Richmond City Health District outside the southwood Management Center in south side. the health district offers free testing weekly, with results expected in five to seven days.
Stories this photo appears in:

Free community testing for COVID-19 continues.