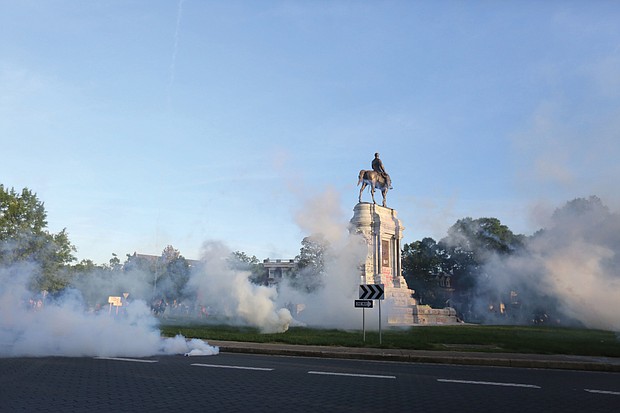 Tear gas clouds the air around the Monument Avenue statue of Confederate Gen. Robert E. Lee on Monday evening when Richmond Police scattered hundreds of peaceful protesters by releasing tear gas and shooting pepper spray about 30 minutes before the 8 p.m. curfew was to go into effect. The Confederate statues are headed for removal under plans announced Wednesday.
Stories this photo appears in:

Death of George Floyd in Minneapolis prompts plans for reform by Mayor Stoney and Gov. Northam, including removal of Confederate statues on Monument Avenue
The statues of Confederate traitors are headed for removal from Monument Avenue — ending their long reign as white supremacist icons of Richmond that extends back to 1890.