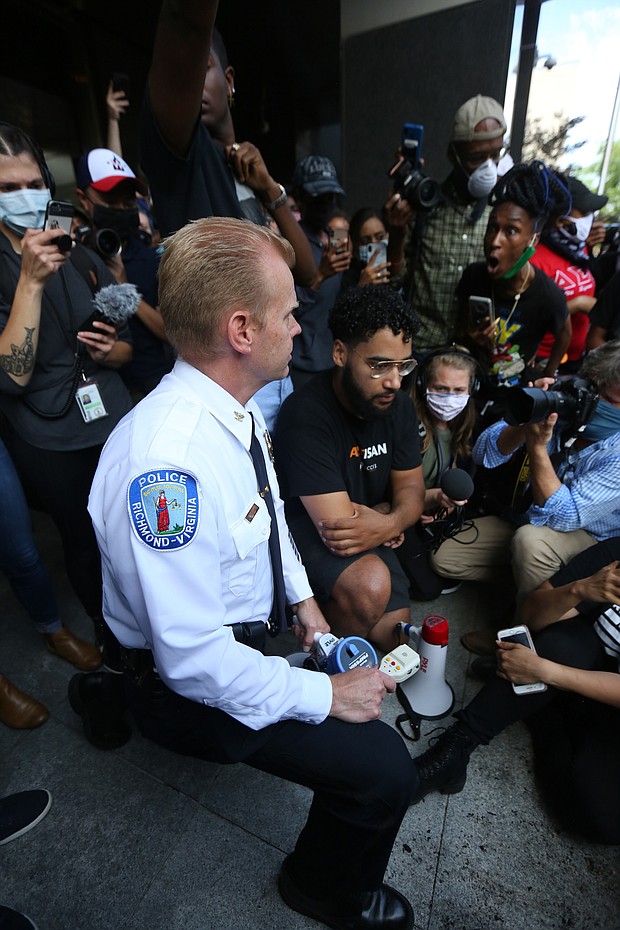 Police Chief Will smith takes a knee at a joint press conference with Mayor Levar M. stoney on Tuesday outside City Hall where they apologized to the crowd for police using tear gas and pepper spray on a peaceful crowd on Monday night at the Lee statue.
Stories this photo appears in:

Death of George Floyd in Minneapolis prompts plans for reform by Mayor Stoney and Gov. Northam, including removal of Confederate statues on Monument Avenue
The statues of Confederate traitors are headed for removal from Monument Avenue — ending their long reign as white supremacist icons of Richmond that extends back to 1890.