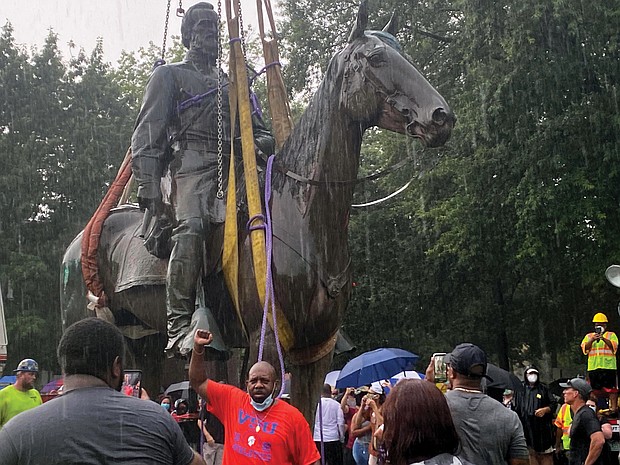 A cheering crowd watches as a crane hauls away the massive, 100-year-old statue of Confederate Gen. Thomas "Stonewall" Jackson from its pedestal at Monument Avenue and Arthur Ashe Boulevard during a downpour on July 1. Using an emergency declaration, Mayor Stoney ordered the city-owned Confederate statues to be removed as a public safety measure.
Stories this photo appears in:
Who knew when Richmonders rang in the year 2020 that it would be such a year of tumult?