2020 Year in Photos
1/7/2021, 6 p.m.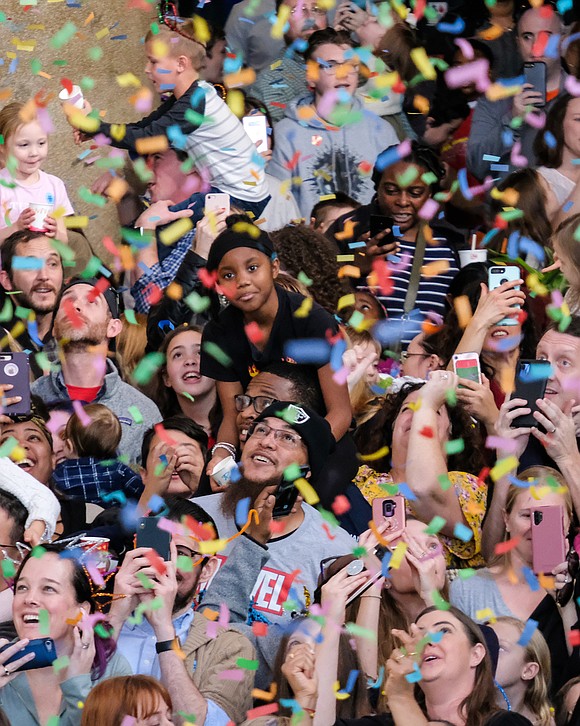 Who knew when Richmonders rang in the year 2020 that it would be such a year of tumult?
The year that began on the usual course of hope and promise swerved suddenly with a novel coronavirus pandemic that generated fear and caused panic buying of everything from bread and milk to toilet paper, hand sanitizer and disinfectant spray and wipes.
Schools, parks, churches and businesses were shut down, with many people losing their jobs and paychecks, others working remotely and front line workers keeping groceries, health care, transportation and other essential services available even as normal family and social interaction was disrupted.
Students, parents and teachers sought to adjust to online classes. People were urged to wear a mask, wash their hands frequently and practice social distancing, all in an effort to try to stem the continuing spread of COVID-19.
Meanwhile the death of George Floyd in Minneapolis at the hands of the police spawned daily protests in Richmond against police brutality and racial injustice.
Richmond's Confederate statues, long symbols of racial oppression, came down — first by the efforts of protesters and then by emergency order of Mayor Levar M. Stoney and ratified by City Council.
People clamoring for change also made their voices heard at the ballot box as Virginia launched early voting for the first time. Voters began lin- inguponthefirstday—Sept.18—45days before the Nov. 3 presidential election.
The year ended in a flood of hope with a Biden-Harris victory and the rollout of a COVID-19 vaccine.
Richmond Free Press photographers Sandra Sellars and Regina H. Boone captured the twists and turns of 2020 through their work. Here are some of the highlights.
January
February
March
April
May
June
July
August
September
October
November
December