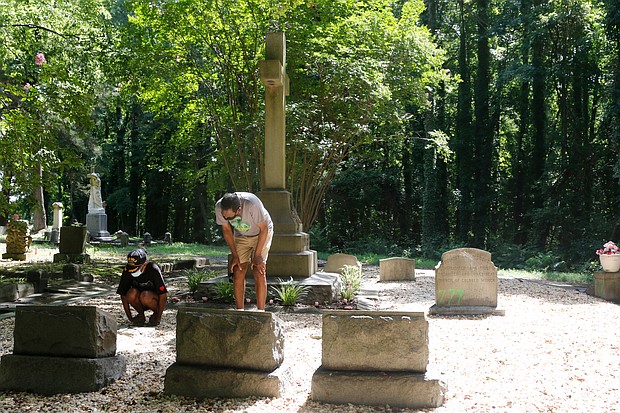 Dr. Johnny Mickens III, right, the great-grandson of Maggie L. Walker, and his daughter, Liza Mickens, survey the damage discovered Aug. 3 at Mrs. Walker's gravesite in historic Evergreen Cemetery. Her headstone, entrances to the gravesite and the entrance to Sir Moses Montefiore Cemetery, a historic Jewish cemetery, were spraypainted with "777," numbers that are linked to white supremacist groups.
Stories this photo appears in:
Who knew when Richmonders rang in the year 2020 that it would be such a year of tumult?