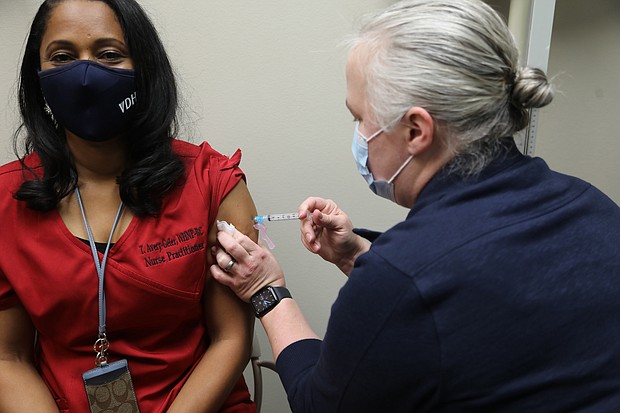 Tracey Avery-Geter, 47, of Chesterfield, a nurse practitioner supervisor, gets a dose of the new Moderna vaccine against COVID-19 on Dec. 23 from Sara Noble, a clinical nurse manager, at the Richmond Health District Office in Downtown. As a health care worker, Ms. Avery-Geter is in the top priority group designated by the state to receive the vaccine. Also in the top group: Residents and staff at long-term care facilities.
Stories this photo appears in:
Who knew when Richmonders rang in the year 2020 that it would be such a year of tumult?