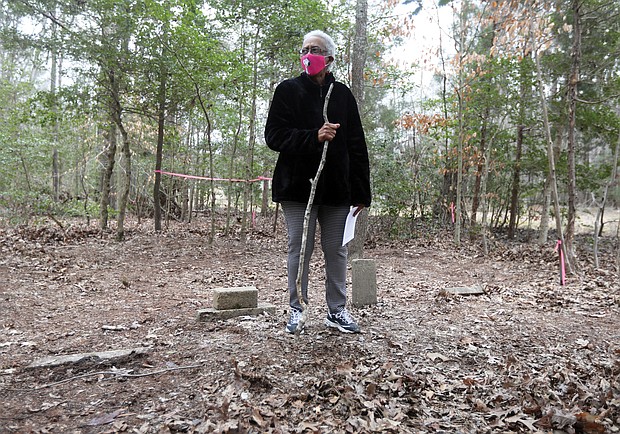 Carolyn Bradford Moten stands among the headstones in an unmarked cemetery that was found on land off Long Bridge Road in Eastern Henrico County that is now owned by the Capitol Region Land Conservancy.
The land was purchased in 1874 by Abraham Truman and stayed in the Truman family until 1979. Ms. Moten is his great-niece.
Stories this photo appears in:

Nine years after the Civil War and his enslavement ended, Abraham Truman scraped up the money and bought a 40-acre farm plot for his family in the historically African-American Gravel Hill community in Eastern Henrico.