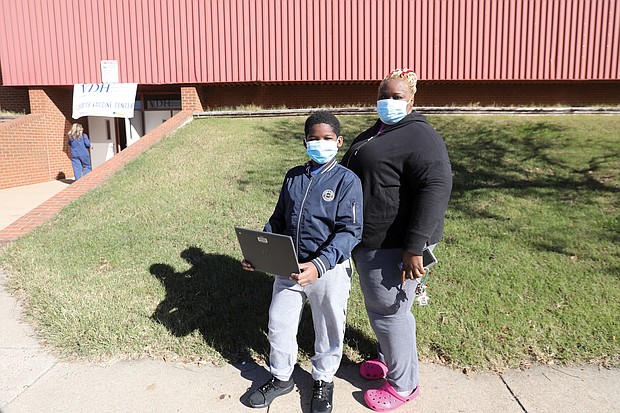 Jayden Holmes, 9, a student at Carver elementary School, is ready to get his COVID-19 vaccine. On Monday, he and his mother, Shankita Holmes, who works in nursing, were outside the Arthur Ashe Jr. Athletic Center on Arthur Ashe boulevard, which has been set up as a community vaccination center by local health officials. The youngster, who was nervous about getting a needle, survived the shot and said he was feeling good when he left. Children ages 5 to 11 are now eligible to receive the vaccine.
Stories this photo appears in:

Richmond Raceway was a flurry of activity last Saturday morning as more than 100 children ages 5 to 11 were vaccinated for the first time against COVID-19.