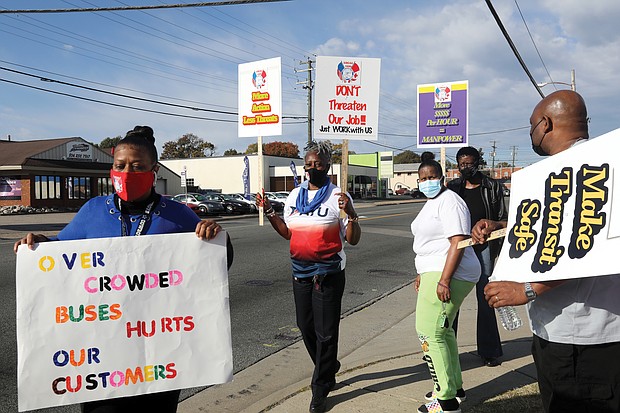 GRTC bus drivers, retired drivers and members of Amalgamated Transit Union Local 1220 picket Nov. 10 outside the transit company's headquarters on Belt Boulevard in South Side to call public attention to safety issues and other concerns.
Stories this photo appears in:

Active drivers and retired bus operators hold up signs to passing vehicles Nov. 10 as they conduct informational picketing in front of GRTC's headquarters at 301 E. Belt Blvd. in South Side.