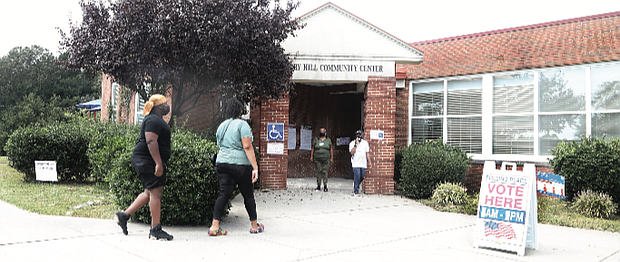 Richmonders heading into Hickory Hill Community Center on Tuesday are greeted by two poll workers outside the early voting location at 3000 E. Belt Blvd. in South Side. The community center and City Hall in Downtown opened Tuesday for early voting for the Nov. 2 election following action by the city Electoral Board. Voters also can cast ballots at the city Voter Registrar's Office at 2134 W. Laburnum Ave.
Stories this photo appears in:

In-person early voting is now being offered at City Hall in Downtown and at the Hickory Hill Community Center in South Side, as well as the city Voter Registrar's Office in North Side.