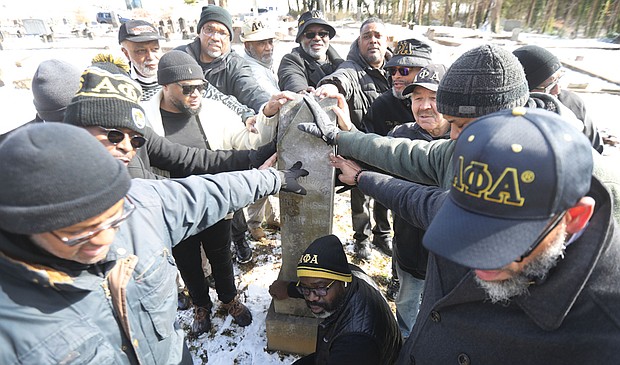 Members of the Virginia Association of Chapters of Alpha Phi Alpha Fraternity gather recently at Evergreen Cemetery at the family gravesite of Joseph Endom Jones and Rosa Kinckle Jones, parents of one of Alpha Phi Alpha Fraternity's seven founders, Eugene Kinckle Jones. The Jones family, which had long associations with schools that became part of Virginia Union University, lived in Richmond in the late 1880s and early 1900s.
Stories this photo appears in:

Beginning next month, members of Alpha Phi Alpha Fraternity will keep up the family gravesite of one of the fraternity's founders in historic Evergreen Cemetery in Richmond's East End.