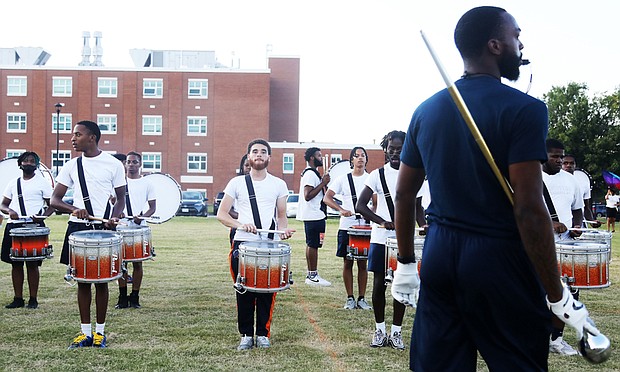 Members of Virginia State University's Marching Band practice music and high-stepping routines that they will showcase during the school's homecoming game this weekend. Taylor Whitehead is the interim band director for Virginia State University's 120-member marching band, known as "The Trojan Explosion." Drum major Juwan L. Walton, a junior from Franklin, keeps a trained eye on his fellow bandmates.
Stories this photo appears in:
Virginia State University's first homecoming since 2019 likely will be a landmark in many ways, returning to the campus this year amid a surge in interest and enrollments in historically black colleges and universities locally and nationally.