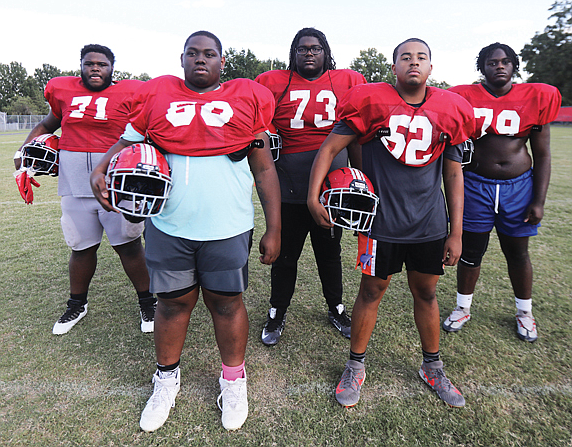 Thomas Jefferson High School Vikings' offensive line pause for a portrait during a Sept. 14 practice on their home field. They are from left: Jaden Goodwin, senior; Cory Winston, senior; Zavier Artis, sophomore; Deon Wright, sophomore; and Zyan Hill, sophomore. Missing from the Viking lineup, Timarion "T-Rex" Venable, a junior.
Stories this photo appears in:

They sure grow 'em big in Richmond's West End.