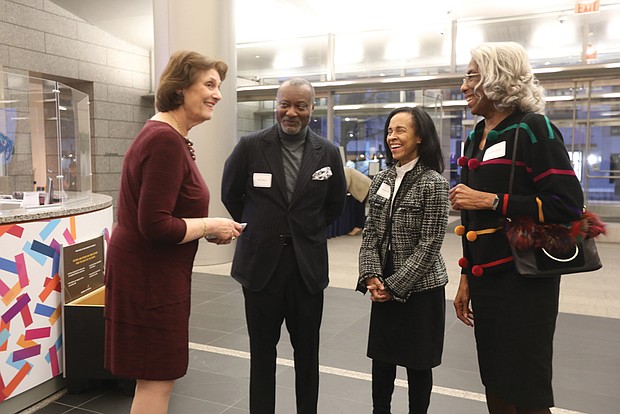 Librarian of Virginia, Dr. Sandra Treadway, left, chats with B.K. Fulton, a Library of Virginia Foundation board member, his wife, Attorney Jackie Stone and Bessida Cauthorne White, an attorney and genealogist who lives in Middlesex County.
Stories this photo appears in:

Ethel Bailey Furman, one of the first Black female architects in Virginia; David Martin, founder of the Martin Agency and creator of the famed tagline "Virginia is for Lovers"; and Chinese immigrant Ow Chuck Sam, who became a naturalized citizen and served in the armed forces during World War II.