Victims of violence
12/23/2014, 6 a.m.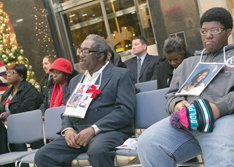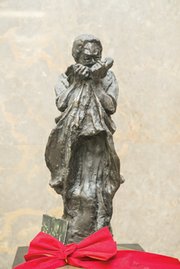 Those who lost someone to violence had a chance to publicly remember their loved ones last week at City Hall.
The Coalition Against Violence held its 24th annual memorial service for families and friends of homicide victims Dec. 11.
Donald Earley, who lost his brother, Noel, to violence in 1999, sculpted a commemorative statue, left, to honor his brother and other victims of violence. The statue is displayed in the lobby of City Hall, where loved ones placed ribbons at the sculpture's base during the somber and moving ceremony.
Richmond Police Chief Ray Tarasovic spoke at the memorial, which included music by gospel singer Jewell Booker.