Happy Dance moving to state Senate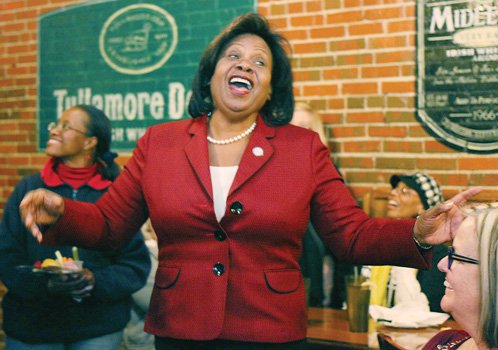 Democrat Rosalyn R. Dance waltzed to victory in the special election to fill the 16th Virginia Senate District seat that General Assembly veteran Henry L. Marsh III resigned during the summer.
A retired nurse and former Petersburg mayor, Delegate Dance, 66, received 73 percent of the vote to easily defeat her independent opponent, Richmond businessman Preston T. Brown.
The unofficial count showed her winning 28,943 votes to 10,112 for Mr. Brown in the majority-black district, which stretches from eastern Richmond to Dinwiddie County and includes Hopewell and Petersburg.
"I woke up yesterday as Delegate Rosalyn Randolph Dance and arose this morning as Senator-Elect, Rosalyn Randolph Dance," she wrote in a post on her Facebook page.
"I am humbled by the magnitude of the responsibility the Voters of the 16th Senatorial District (have) placed on my shoulders," Delegate Dance stated in thanking her supporters. "Each day I commit to always remember that you, the Voters, are my Bosses."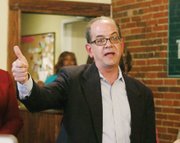 A member of the Virginia House of Delegates for nine years, Sen.-elect Dance is expected to be sworn in as soon as the state Board of Elections certifies her victory. That will result in a special election for the 63rd House District seat she now occupies.
Sen.-elect Dance must run for re-election next year in order to gain a full, four-year term.
Edward F. Jewett, interim Richmond Circuit Court clerk, also easily won the special election to replace Bevill M. Dean, who resigned in late 2013.
Mr. Jewett, a Democrat, won 77 percent of the vote to gain the post over his independent rival, tour operator Emmett J. Jafari. The next election for clerk will be in 2019.
In other area races, Democrat Peter G. Dunnaville lost his bid to become the first black constitutional officeholder in Chesterfield County. He finished a distant second to Republican Wendy S. Hughes in the election for Circuit Court clerk. Ms. Hughes captured 62 percent of the vote to beat Mr. Dunnaville and two other candidates.
In Henrico, Michelle F. "Micky" Ogburn easily won the race to fill the vacant Three Chopt District seat on the county School Board. She won 63 percent of the vote to defeat Surya P. Dhakar in the nonpartisan post.