Remembering Leonard Lambert Sr.
11/25/2015, 9:22 p.m.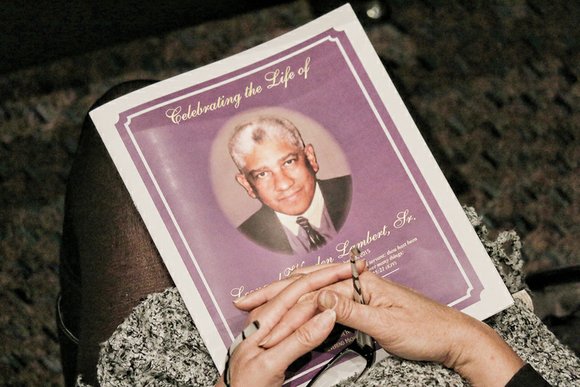 Hundreds of people gathered to remember Leonard W. Lambert Sr. at a funeral service Tuesday at Saint Paul's Baptist Church in Henrico County.
Stirring music filled the sanctuary and family and friends shared warm reflections of Mr. Lambert, who was described as a man of strong faith who left a lasting mark in Metro Richmond by his decades of legal, church and community service.
Dr. John W. Kinney, dean of the Samuel DeWitt Proctor School of Theology at Virginia Union University, delivered the eulogy at the service, which also included remarks from Mr. Lambert's sister, Dr. Elizabeth Johns, Mayor Dwight C. Jones and others.
Among his achievements, Mr. Lambert became Richmond's first African-American judge in 1973 when he was named a substitute judge for the Richmond General District Court.
At left, his wife, Sylvia J. Lambert, and other family members leave their pews during the recessional at the conclusion of the service.