School supplies giveaways scheduled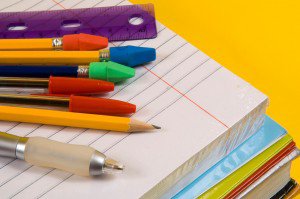 Several groups are holding back-to-school giveaways for Richmond students.
City Council President Michelle R. Mosby is organizing a back-to-school giveaway as part of a 9th District National Night Out event 6 to 8 p.m. Tuesday, Aug. 4, at the Southside Community Center and Sports Complex, 6255 Old Warwick Road.
It's the first public event to be held at the property that formerly served as the home to the Richmond Outreach Center. The city purchased the 17.7-acre property in August 2014 for $1.7 million.
Teen rap sensation Young Prince Charles is to perform at the event that also promises food, fun and games.
For more information: Uzziah Harris, (804) 912-6465.
The North Side Coalition for Children Inc. and the Richmond Police Department will host their 7th Annual Back-to-School Rally from 9 a.m. to noon, Saturday, Aug. 8.
Location: Martin Luther King Jr. Middle School, 1000 Mosby St. in the East End.
Students from Richmond Public Schools will get a backpack full of school supplies, free haircuts, dental screenings, immunizations and reading materials, said School Board member Shonda Harris-Muhammed, 6th District, who founded and is chair of the North Side Coalition.
Children must be accompanied by a parent or guardian, who must present an ID from the Division of Motor Vehicles and current proof of residence to receive supplies.
Separately, from 9 to 10 a.m., teachers or instructional assistants can get supplies for their classrooms. They must show a Richmond Public Schools ID or their most recent pay stub.
For more information: (804) 908-4590 or www.northsidecoalitionforchildren.org.