Rayvon to sing in city this weekend
Joey Matthews | 6/12/2015, 12:03 p.m. | Updated on 6/12/2015, 12:04 p.m.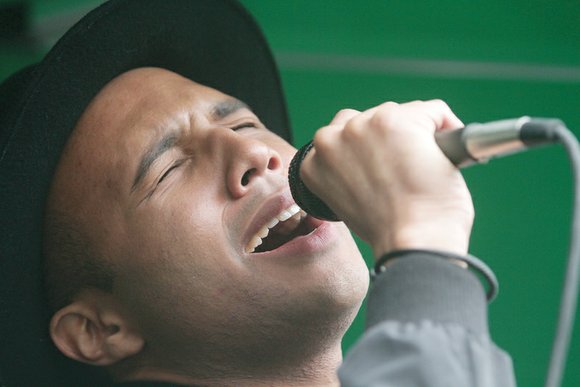 Spread the word: American Idol heartthrob Rayvon Owen is coming to Richmond this weekend.
On Friday, June 12, the 23-year-old Henrico County native is scheduled to sing the national anthem at ECPI University's graduation ceremony. It is scheduled to start 1 p.m. at the Siegel Center at 1200 W. Broad St.
Rayvon, who graduated from Henrico High School's Center for the Arts, also will deliver brief remarks to the more than 250 ECPI graduates.
ECPI is not putting a restriction on those who would like to attend, Ron Tracey, president of the ECPI Richmond/Moorefield campus, told the Free Press.
"I'm sure he is going to tell the graduates that if they work hard, they will be able to achieve their dreams like he has," said Mr. Tracey, who first invited Rayvon via email after his incredible American Idol run to the final four that ended in early May.
On Saturday, June 13, Rayvon is scheduled to throw out the first pitch at the Richmond Flying Squirrels baseball game at 6:05 p.m. The Squirrels will take on the Erie (Pa.) SeaWolves at The Diamond, 3001 N. Boulevard.
Rayvon also will hold a meet and greet with fans from 6 to 7 p.m. in the Autograph Hut, then sing "God Bless America" prior to the 7th-inning stretch.
Details: squirrelsbaseball.com or (804) 359-3866.
Todd "Parney" Parnell, the Squirrels' vice president and chief operating officer, said the rising music star's visit to The Diamond is important because "we, as the local baseball team, can celebrate his great success and encourage him for his very bright future."
Rayvon captured the hearts of fans in Richmond and across the nation with his smooth, soulful singing, his mile-wide smile and his classy persona, before he was eliminated from American Idol.
Since then, Rayvon has spent time relaxing with friends in his new hometown of Los Angeles, his mother, Patrice Fitzgerald, told the Free Press.
He also returned to Richmond June 4 to participate in a fundraising event for the Richmond-based FeedMore hunger relief organization at a Puritan Cleaners in Henrico County.
Rayvon will make another Richmond appearance when he and the other top five finalists perform in concert Tuesday, July 21. That's when the American Idol Live! Tour makes a stop at the Carpenter Theatre at Richmond CenterStage in Downtown. Tickets range from $49 to $59.
Details: www.richmondcenterstage.com/event/american-idol-live-tour.