Advocacy groups plan housing, services safety net for foster youths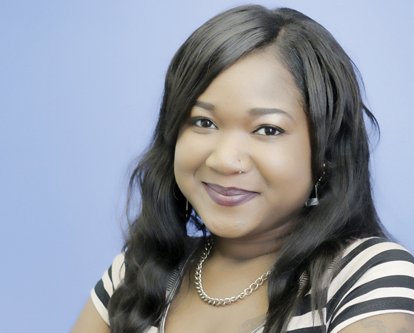 "You equip them for failure if you don't equip them for success," said Nadine Marsh-Carter, president and CEO of the Children's Home Society.
Greta Harris, president and CEO of the Better Housing Coalition, added, "Together with the Children's Home Society, we will pioneer Virginia's first research-based, replicable facility to serve this very vulnerable population and also work to effect positive policy change."
Ms. Smith said she was moved into foster care in New Jersey because her mother couldn't kick her drug habit and her father was out of the picture. When she was 5, she was adopted by a couple who later moved to Richmond and then divorced. She was placed in foster care in Virginia when she was 14, bouncing between group homes, foster homes and shelters.
Ms. Smith acknowledged that she "sabotaged" some of her living situations because she didn't always follow the rules. When she turned 18, she said she left a group home in Chesterfield County, where she was living under contract in an independent living program through the Chesterfield-Colonial Heights Department of Social Services.
"It was very frustrating," Ms. Smith said of the group home. "They had a constant rotation of the staff, so they really didn't know anybody living there."
Ms. Smith said she then bounced around, moving in with a male friend from high school, then in an apartment through the independent living program and out again when she couldn't live up to the terms of the contract.
Over the next three years, Ms. Smith said she lost a few jobs, became homeless several times and had her son, who is now 3.
Ms. Smith recalls hitting rock bottom last winter when she lived in her car with her son behind a South Side church.
"I had lost my job, I wasn't eating and I couldn't focus," she recalled.
The only thing that kept her going, she said, was her son.
"When you're going through times like that, you're either going to beat it or you're going to succumb," Ms. Smith said. "If I didn't have my child, I think I would have succumbed to it.
"I kept praying. I knew it was coming. I dreamed about it. I pictured Shawn coming up to me in our own home and saying, 'Mommy, I want my juice,' or 'I want to play in my room.' ''
Ms. Smith said she had applied with the Richmond Redevelopment and Housing Authority more than two years earlier and received notice in February that they had housing available for her.
She and her son have been living in the Hillside Court public housing community since March, and she is searching for a job.
"It's amazing," she said of having her own home. "I don't worry about where I'm going to sleep. I don't have to worry about CPS (Child Protective Services) coming to get my child."
She credits the Children's Home Society and Krista Watson, her "Wendy's Wonderful Kids Recruiter" at the organization, for trying to help her since she was 16.
"You don't meet people like her very often," Ms. Smith said of Ms. Watson. "They didn't give up on me."
She said her son's father and his family also have helped her as well.
Ms. Watson said Ms. Smith has come a long way.
"She's a lot different now," she said. "She's not as angry. The first time I met her, she was wearing SpongeBob SquarePants pajama bottoms. I asked if I could help her and she spun around and stormed away.
"She's connected now," said Ms. Watson. "She's doing much better. I think most people fall through the cracks because they have little to no support."