Foster care project gets $100,000 boost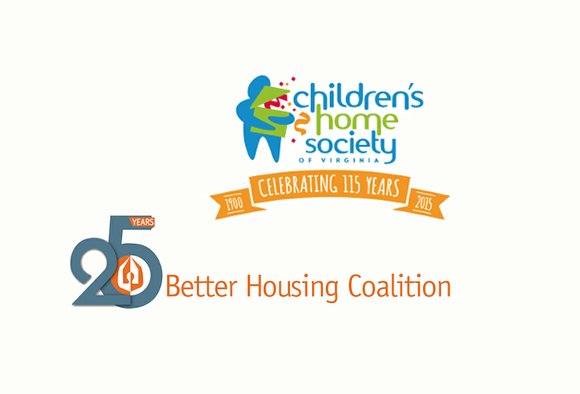 Two Richmond-based nonprofits just got a huge boost in their efforts to provide support for young people who are mandated to leave the foster care system in Virginia at age 18.
The Children's Home Society of Virginia, led by president and CEO Nadine Marsh-Carter, learned May 13 it had been selected to receive a $100,000 grant from Impact 100 Richmond to aid the "Possibilities Project," an initiative first featured in the May 14-16 edition of the Free Press.
The project is a collaboration between the Children's Home Society and the Better Housing Coalition to provide support services and stable housing for young people who automatically "age out" of foster care.
A demonstration project would begin early next year by housing 20 young people at the Better Housing Coalition's Winchester Greens rental community in North Chesterfield County, said Greta Harris, president and CEO of the Better Housing Coalition.
More young people would be added as the program further develops, she said.
The grant from Impact 100 — a Richmond-based women's philanthropic group — will be used to hire an administrator to oversee the Possibilities Project and fill other needs of the program, Ms. Harris told the Free Press.
"This is huge for us to help move this great project forward," Ms. Harris said.
The Better Housing Coalition had won a $75,000 grant from the Richmond-based Robins Foundation in March that is being used to conduct nationwide research to find the best program for the Possibilities Project to model itself after, she added.
Impact 100 was established six years ago to bring together 100 women who donate $1,000 each. The group then decides which deserving nonprofit will receive the $100,000. Membership has grown so much that the organization gave two $100,000 grants in the past two years.
Greater Richmond Fit4Kids won the other $100,000 this year. The organization is dedicated to improving the health and wellness of children by increasing physical activity and promoting healthy eating.
The grant will help fund Eat Fresh RPS, which includes creating 20 "garden patch salad bars" at several Richmond public schools and having local chefs work with cafeteria managers to provide fresh, seasonal vegetables for student meals.