Dusty Baker named manager of Nationals
Fred Jeter | 11/6/2015, 7:58 a.m.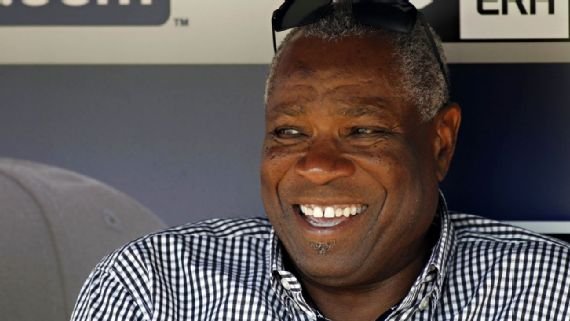 Johnnie B. "Dusty" Baker once hung his baseball cap in Richmond before becoming a successful big league player and manager.
Baker was named Tuesday as manager of the Washington Nationals. In replacing Matt Williams in Washington, Baker, who is noted for his ever-present toothpick, becomes the only African-American manager currently in major league baseball.
He spent parts of three seasons in Richmond en route to the majors.
The power-hitting outfielder suited up at old Parker Field in 1969, when he was just 20 years old. He also played the 1970 and 1971 seasons with the Richmond Braves, then Atlanta's AAA International League affiliate.      
In 1971, he hit .311 in 80 games, with 11 homers and 41 RBIs.
By 1972, the native Californian went to the majors to stay, accumulating 242 homers and 1,013 runs batted in while hitting .278 in 19 seasons with Atlanta, Los Angeles, San Francisco and Oakland.
As a manager, he had 1,671 victories and 1,504 defeats in stints with San Francisco (1993-2002), Chicago Cubs (2003-2006) and Cincinnati (2008-2013). He was fired as the Reds' manager following 2013.
There has been at least one African-American manager every season since 1988.
Before being fired by the Seattle Mariners, Lloyd McLendon was the only African-American manager this past season.
Baker inherits a Nationals team that was an under-achieving 83-79 in Williams' second season. The Nats entertained serious World Series expectations entering the season.
While in Richmond, Baker played under manager Mickey Vernon. Among his African-American teammates at the time were outfielder Ralph Garr, shortstop Leo Foster, first baseman Tommie Aaron and Cuban pitcher Luis Tiant.
A footnote to Baker's career is that he was in the on-deck circle in 1974 when Atlanta's Hank Aaron hit his 715th home run, breaking Babe Ruth's record.