Washington Nats manager Dusty Baker recalls his 'heckuva good time' in Richmond
Fred Jeter | 6/8/2016, 6:37 p.m.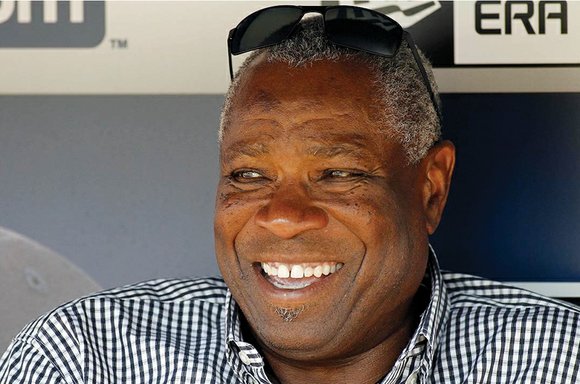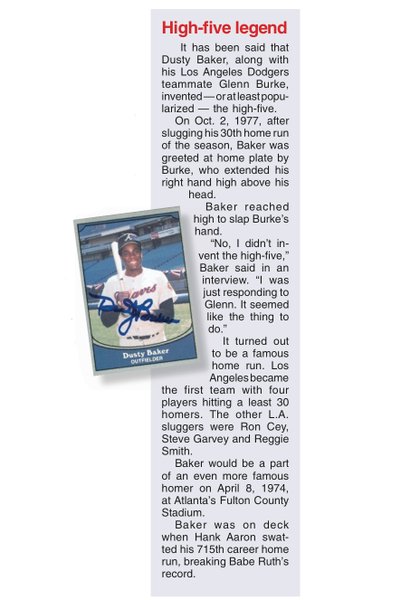 It has been 45 years since he last swung a bat at the former Parker Field, but Dusty Baker remembers Richmond.
Graciously, Baker, the current Washington Nationals manager, granted an interview to the Free Press on May 28, prior to the Nats' home game with St. Louis.
Baker played parts of the 1969, 1970 and 1971 seasons with the Richmond Braves. He was just 20 years old and only two years out of Del Campo High School in Carmichael, Calif., when he debuted at the old ballpark on The Boulevard in Richmond.
Along with some background information, here are a few "Dusty" memories of the River City:
Eggleston Hotel: "That's where the black players stayed. White players stayed across the 'Nickel Bridge.' I tried driving across that bridge and the man at the gate asked me who I was and where was I going."
Located at Second and Leigh streets in Jackson Ward, Eggleston's famous guests included such luminaries as Louis Armstrong, Count Basie, Willie Mays, Jackie Robinson, James Brown and Redd Foxx. The building collapsed in 2009 and was demolished.     
Street life: "I came from a pretty sheltered background (in Northern California). In Downtown Richmond, I saw pimps, prostitutes, guys running the numbers game. It opened my eyes to a lot of things."
Teammates: Ralph Garr, aka "The Roadrunner," from Monroe, La., was his first roommate. "He taught me a lot about how things were in the South."
Garr hit .366 in Richmond in 1970 and was called up to the parent team, the Atlanta Braves.
Along with Garr, Baker's other African-American teammates with the Richmond Braves included Tommie Aaron, Hank Aaron's brother; Hank Allen, the brother of big league star Richie Allen; Oscar Brown, the brother of NFL player Willie Brown; and Cuban pitcher Luis Tiant, who was in the twilight of his career.  
Satchel Paige: As a publicity stunt at Parker Field, Paige, at age 65, pitched an inning of a Richmond-Atlanta exhibition game.
"Ralph (Garr) bunted on him (Paige)," Baker recalled with a chuckle.   
Hal Breeden: "Hal could really hit. I remember thinking, if he's not good enough to be in the big leagues, who is?"
In 1969, Breeden had 37 homers and 116 runs batted in for Richmond. 
Managers: "I played under Clyde King and then Mickey Vernon (in Richmond)." Coincidence or not, there is a framed photo of Vernon in Baker's Nationals stadium office.
"Honorable" crooks: "Thieves broke into my car and stole my records (45s and albums) and my (music) box in Richmond. But when they found out who I was, they brought everything back a few days later."
The letter: "In 1971, I thought I should be in Atlanta and didn't want to be (in Richmond). I was pouting and not playing well.
"I'll never forget a letter (mailed to Parker Field) from a little girl asking me, 'Are you the same Dusty Baker who was my favorite player last year? If you're not the same Dusty Baker, send the other one back to us.'
"I never met (the little girl), but that opened my eyes. It woke up me."
Great expectations: "When I signed, people were calling me 'the next Hank Aaron.' "
Traffic jam: The talented and crowded Atlanta outfield during the 1969-1971 timeframe included Aaron, Rico Carty, Mike Lum, Tony Gonzalez and, starting in 1971, Garr. "Atlanta sent me back to Richmond because they wanted me to play every day."
RVA final thought: "All in all, I had a heckuva good time."  
The rest is history: A two-time All-Star, Baker would go on to slug 242 homers and drive in 1,013 runs in a big league career ending in 1986 with Oakland.
He managed the San Francisco Giants, the Chicago Cubs and the Cincinnati Reds before joining the Washington Nationals earlier this spring. Baker and Los Angeles' Dave Roberts are currently the lone African-American managers in Major League Baseball.
In 1981, Baker played a lead role for World Series champion Los Angeles.
In October, the former Richmond star hopes to win a second World Series ring — this time as a manager.