Holistic expo to be held May 7 at Richmond Raceway Complex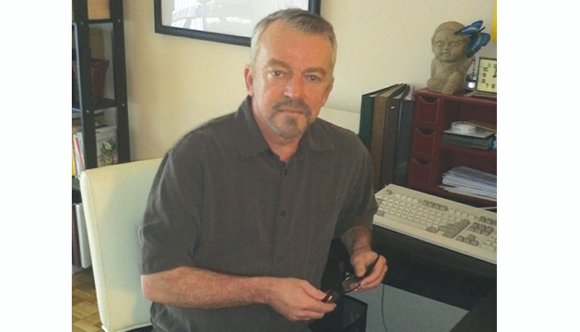 Five-time cancer survivor and Richmond resident Steven Wentworth is bringing the Greater Richmond Holistic Expo to the Richmond Raceway Complex in Henrico County.
There, more than 150 holistic practitioners and professionals will gather from 10 a.m. to 6 p.m. Saturday, May 7, at Henrico Hall on the complex grounds at 600 E. Laburnum Ave.
They will speak about, demonstrate and exhibit traditional Western holistic remedies such as herbs, vitamins, minerals and PH water. Several non-traditional modalities, such as meditation and herbs from China and Eastern India, also will be available.
"It's the most diverse holistic expo ever produced," Mr. Wentworth, the event organizer, told the Free Press recently. "Every exhibitor offers a unique product and service."
The event is free and open to the public.
Noah's Children Hospice Care in Henrico County and the Richmond-based nonprofit The Giving Heart will receive the proceeds of two 50/50 raffle drawings.
Mr. Wentworth said he sought a more "integrated approach" to strengthening his "mind, body and spirit" through holistic remedies after surviving his third battle with cancer. He was diagnosed in 1998 with non-Hodgkin's lymphoma, three weeks after his mother died of advanced colon cancer.
"That decision set the stage for what was to come," he said.
The 53-year-old Portsmouth native emphasizes that "people should seek medical advice from doctors for any form of cancer, but he said holistic and integrative remedies may help in their healing and recovery.
"I'm an individual," he added. "I can't speak for other individuals" and what recovery path they will choose. "This is what happened to me."
His hellish journey of more than 30 years of repeated bouts with cancer first began with rectal cancer in 1982 at age 20. He then survived squamous cell carcinoma after a doctor discovered a small lesion on his face in 1987.
Mr. Wentworth said after he recovered from non-Hodgkin's lymphoma in 1998, he faced cancer again in 2010 after an oncologist in Williamsburg diagnosed him after a routine visit with anal cancer.
"I felt numb and paralyzed as I began cancer treatment again," he said. "This one would go on to be the most crippling, grueling and painful journey I had ever traveled."
He said he moved to Richmond in 2012, seeking a "larger, diverse community."
In October 2013, he was crushed again when an MRI at the VCU Medical Center revealed three tumors on his liver and he was told for the fifth time that he had cancer. This time, it was hepatic cellular carcinoma, one of the deadliest and most aggressive forms of cancer.
"A high percentage of patients live six to 12 months" after they get liver cancer, Mr. Wentworth said.
"The ultimate irony is the last 28 months have been some of the happiest of my life," he said.
He said has discovered that finding humor in the battle with cancer also can have a healing effect.
"I think there comes a point whether you either go crazy or have to see some humor in it," said. "It was so grueling at times that I had to find some ridiculous statement to make or find something on TV that was funny. Otherwise, it was bordering on insanity.
"I am free regardless of the outcome, and I have dedicated my life to helping others with their own journey and triumph."
Information: (804) 503-7939 or go to www.RichmondHolisticExpo.com.