2 hospitals team up to explore new rehab facility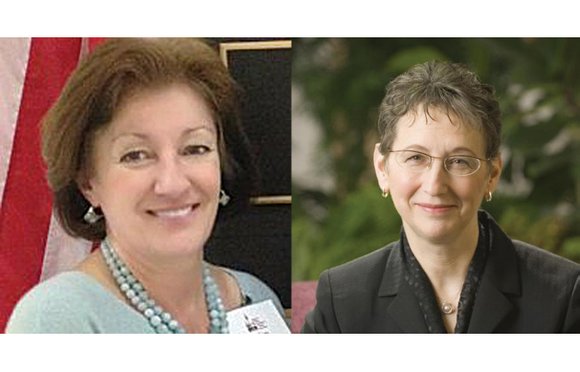 VCU Health System and Sheltering Arms Hospital have taken the first step to develop a new hospital for people suffering from stroke, brain or spinal cord injuries or other severe physical injuries.
The hospitals announced a joint venture Monday to build a new inpatient care center for those needing surgery and other acute treatment for disabling physical conditions. As yet, no site has been identified, although VCU has long preferred to develop this type of facility on its medical campus Downtown.
The move comes as VCU makes plans to develop a new inpatient hospital focusing on children and overhauling the West Hospital portion of its Downtown campus.
The project involving Sheltering Arms is not a merger, a news release emphasized, and all outpatient rehabilitation and other services will continue to operate independently.
If and when a new hospital is built — which may take years — both hospitals expect to continue to independently offer inpatient services, according to the announcement.
Mary Zweifel, interim president and CEO of Sheltering Arms, said the joint venture continues the longstanding practice of collaboration between the two hospitals.
"We have worked together on multidisciplinary treatment programs for patients, on research and on training clinicians and leaders in physical rehabilitation," she said, adding that the new effort would "enhance our progress in shaping physical rehabilitative care for the benefit of our patients."
Dr. Marsha Rappley, CEO of the VCU Health System and vice president of VCU Health Sciences, said a successful hospital project would "bring together the programs of Sheltering Arms and those of the VCU Department of Physical Medicine and Rehabilitation."
John Duval, vice president for clinical services and CEO of VCU Hospitals added that "this partnership will make physical rehabilitative care in Virginia among the nation's best."
Sheltering Arms currently operates two independent hospitals on the campuses of Bon Secours facilities — Memorial Regional Medical Center in Hanover County and St. Francis Medical Center in Midlothian. Sheltering Arms also has outpatient centers in the Richmond area, as well as community-based programs that include recreational therapy and fitness.
The VCU Health System provides rehabilitation to patients at the VCU Medical Center in Downtown, at VCU Health at Stony Point in South Side and at the VCU Sports Medicine Clinic adjacent to the Siegel Center.
The joint venture follows achievement awards by the VCU Medical Center for treatment of stroke victims. The center received recognition as a top hospital for stroke treatment from the American Heart Association and the American Stroke Association, based on a record of meeting or exceeding quality measures designed to save the lives of stroke victims and hasten their recovery at VCU's Comprehensive Stroke Center, the first of its kind in Virginia.