Forecast cloudy for VUU football
Fred Jeter | 8/25/2017, 6:53 p.m.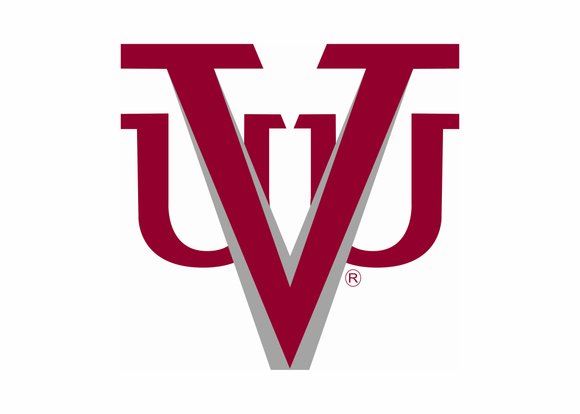 Virginia Union University began last football season with two clearly established senior quarterbacks — Shawheem Dowdy and Kenneth Graham.
When the Panthers open this season Saturday, Sept. 2, at Long Island University-Post in New York, the quarterback forecast will be much cloudier.
VUU's  2017 roster lists three quarterbacks — one returnee and two junior college transfers. They are E'Mond Caldwell, Erwin Faison Jr. and Darius Taylor.
Caldwell, a sophomore from Lee High School in Sanford, N.C., tossed just one pass a year ago as a seldom-used backup.
Faison, listed as a junior, is a former standout at Norfolk's Norview High School who transferred to VUU from Mississippi Valley State.
Faison passed for more than 1,600 yards and 31 touchdowns his senior year at Norview, earning Conference 9 Offensive Player of the Year honors.
Listed as a junior, Taylor transferred to VUU this season from Monroe College in New Rochelle, N.Y. Taylor wasn't added to the VUU roster until Monday, Aug. 21.
The Washington native (Coolidge High School) played six games for Monroe in 2014, passing for 639 yards, and one game in 2015. 
Kevin Green, VUU's third string quarterback last year, did not return. Green is a former Petersburg High School standout who transferred to VUU from the University of Virginia.
The forecast for VUU at running back also is bleak.
William Stanback, who rambled for 1,372 yards and 15 touchdowns last season, is in camp with the NFL's New York Jets.
Another talented ball carrier, Hakeem Holland, rushed for more than 1,000 yards in 2015 as a freshman, but did not return this season.
A head-turning name on the VUU roster is Ray Lewis III. He is the son of NFL legend Ray Lewis, who retired from the Baltimore Ravens.
Lewis III is a defensive back from Miami who played previously at the University of Miami, his father's alma mater, and Coastal Carolina University in South Carolina.
Listed as a junior, the 5-foot-11, 195-pounder was a standout running back at Lake Mary Prep in Longwood, Fla.
VUU is 20-10 overall in Coach Mark James' three seasons, but the Panthers faded to 5-5 a year ago.
Despite the break-even record, VUU defeated both of the CIAA's division champs: Southern Division winner Winston-Salem State University and Northern Division champion Bowie State University.
LIU-Post looms as a formidable foe once VUU arrives in Brookville, N.Y., some 364 miles from Richmond. The Pioneers defeated VUU 14-12 in last year's opener at Hovey Field.
The Northeast-10 Conference team went on to post a 12-1 record, including a victory over CIAA champ Winston-Salem State in the first round of the NCAA Division II playoffs.
LIU-Post is picked to finish second this season in the Northeast 10, behind Assumption College of Massachusetts, while VUU has been selected third in the CIAA's Northern Division behind Bowie State and Virginia State University.
Following the LIU-Post trip, VUU will play its home opener 4 p.m. Saturday, Sept. 9, at Hovey Field against Newberry College of South Carolina.
In an oddity, VUU will celebrate homecoming during its final home game on Oct. 28 against Elizabeth City State University. The Panthers will close the season Nov. 4 at Virginia State University.