30 members of Congress make pilgrimage to civil rights sites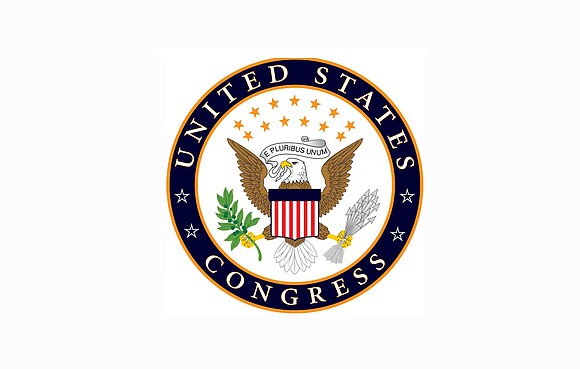 Free Press wire report
MEMPHIS, Tenn.
About a dozen Democrats and Republicans prayed and sang "Amazing Grace" during a solemn ceremony last Friday at the site where Dr. Martin Luther King Jr. was assassinated nearly 50 years ago. The ceremony marked the start of a three-day congressional "pilgrimage" to sites with ties to the Civil Rights Movement in the South.
Members of the House of Representatives and U.S. Senate were joined by faith leaders and activists for a wreath laying at the National Civil Rights Museum in Memphis, Tenn. Among them was Rep. John Lewis, a Georgia Democrat who played a key role in the Civil Rights Movement and marched with Dr. King in 1965 in Selma, Ala. Rep. Lewis hugged the "Amazing Grace" singer, Deborah Manning Thomas, who sobbed as she embraced the 78-year-old congressman.
"He said, 'Don't make me cry,'" Ms. Manning Thomas said. "I said, 'Thank you for every blow that you took for me.'"
The museum is at the site of the old Lorraine Motel where Dr. King was fatally shot on April 4, 1968. The ceremony took place under the balcony, where a white wreath is affixed to the railing in honor of Dr. King.
In all, about 30 members of Congress are expected to join the pilgrimage, which will include stops in Birmingham, Montgomery and Selma — three Alabama cities with ties to Dr. King and the Civil Rights Movement. Leading the contingent along with Rep. Lewis are Republican Sen. Lamar Alexander of Tennessee and Rep. Steve Cohen, a Democrat who represents Memphis. All three spoke with reporters after the ceremony.
Rep. Lewis said he heard Dr. King speak in 1955 when he was 15 and growing up in rural Alabama, and then met Dr. King when he was 18.
"He changed my life," Rep. Lewis said. "He inspired me to stand up, to speak up, and to never give up. … He taught me how to live."
Before the museum visit, the group attended a service at Mason Temple, where Dr. King delivered the famed "I've Been to the Mountaintop" speech the day before he was killed. From Memphis, the contingent headed to Birmingham for a visit to the 16th Street Baptist Church where four young black girls were killed in a September 1963 bombing.
The group was slated to go to Montgomery last Saturday for stops at Dexter Avenue King Memorial Baptist Church, where Dr. King served as pastor, and the Civil Rights Memorial at the Southern Poverty Law Center. They were to travel to Selma on Sunday and visit the Edmund Pettus Bridge, the site of a bloody confrontation during the voting rights march from Selma to Montgomery in March 1965.
The pilgrimage was organized by The Faith & Politics Institute, a Washington-based nonprofit. It's one of many events focused on the 50th anniversary of the death of Dr. King, who pushed for equal rights and fought against poverty and racism through nonviolent protest.
"When he died, I think something died in all of us. Something died in America," Rep. Lewis said. "Each day, I think we must find a way to dream the dreams that he dreamed, and build on what he left all of us."