Bishop Curry to speak at royal wedding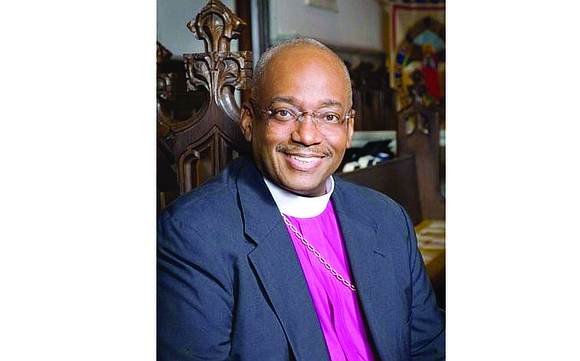 LONDON
The Most Rev. Michael Curry, presiding bishop of the Episcopal Church in the United States, will speak at the wedding of Prince Harry and Meghan Markle, Kensington Palace has announced.
Bishop Curry will give the address — a sermon — at the nuptials on Saturday, May 19, in Windsor. He will join the dean of Windsor, the Rt. Rev. David Conner, and the Archbishop of Canterbury Justin Welby, who will officiate at the service.
Archbishop Welby baptized Ms. Markle, a biracial American actress and divorcee, ahead of her marriage to Harry, the grandson of Queen Elizabeth II, who is the supreme governor of the Church of England.
Bishop Curry is the first African-American to have served as presiding bishop of the Episcopal Church, an offshoot of the Church of England in the United States. It is part of the worldwide Anglican Communion.
He was elected in June 2015 and installed in November 2015 after serving as bishop of the Episcopal Diocese of North Carolina for 15 years.
He has been a popular speaker in Richmond in recent years at the Community Lenten Series at St. Paul's Episcopal Church in Downtown, speaking at least eight times since 1994.
He spoke in March at "Bending Toward Truth: A Forum on Race and Religion in Richmond," a two-day event at the church.
Bishop Curry has long supported LGBTQ rights and was among the first group of bishops to allow same-sex marriages to be performed in the North Carolina diocese.