Richmonder Jackie Bradley, AL series MVP, heads to World Series
Fred Jeter | 10/25/2018, 6 a.m.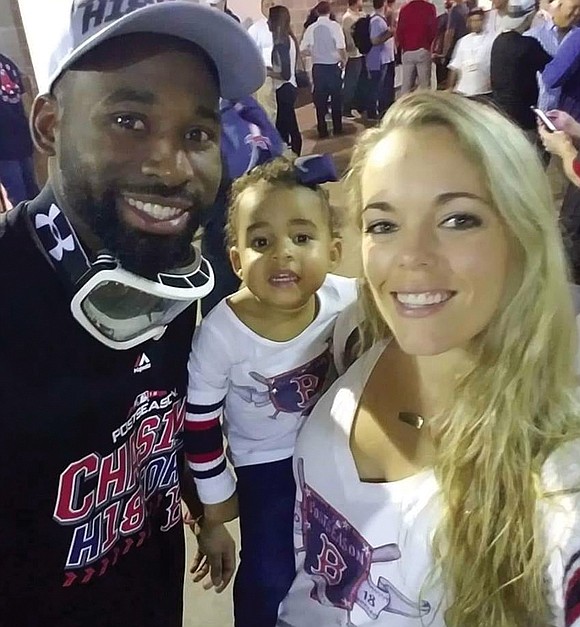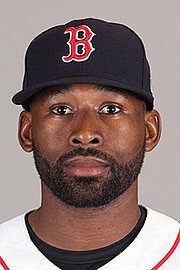 Baseball's hottest bat — and perhaps the most interesting jersey number — just may belong to a native Richmonder.
The Boston Red Sox's Jackie Bradley Jr. stroked a grand-slam and collected a whopping nine RBIs as the Red Sox defeated the Houston Astros 4-1 on Oct. 18 to clinch the American League pennant.
The 29-year-old Bradley was rewarded for his hitting and superb defense in centerfield by being named MVP of the AL Championship Series.
"I happened to come up in some big opportunities and big moments," Bradley told the media afterward. "And I was able to cash in on those moments."
Boston now advances to the 114th World Series against the Los Angeles Dodgers. The games began Tuesday, Oct. 23, at Boston's Fenway Park, with action moving to Los Angeles on Friday.
Now about those jersey digits:
Since joining Boston's roster in 2013, Bradley has worn No. 19 for a couple reasons. First, he was born April 19, 1990, in Richmond.
The No. 19 is more important for the drama behind his birth. His mother, Alfreda Hagans, nearly suffered a miscarriage during a difficult pregnancy and was in labor 19 hours before Jackie was delivered.
His father, Jackie Bradley Sr., played basketball at Fayetteville State University, where he met Alfreda. As a married couple, they moved to Richmond, where Bradley Sr. became a GRTC bus driver.
Both Bradley Sr. and Jr. are named after the legendary R&B singer, Jackie Wilson, aka "Mr. Excitement."
As a youngster, Bradley Jr. dabbled in the Metropolitan Junior Baseball League before advancing to various travel squads, such as the Richmond Braves.
Alfreda Hagans was working with the Virginia Department of Corrections at the time of Jackie's birth. She later became a deputy sheriff and State Trooper.
In 1999, following a divorce, Alfreda Hagans took her two sons — Dominique Bradley is two years younger than Jackie — to Prince George to live with Mrs. Hagans' mother, Martha Hagans.
Alfreda and Martha Hagans opened a Southern-style restaurant near Petersburg and became involved with the Full Gospel Holy Temple on Halifax Street in Petersburg.
Following an All-State career at Prince George High School, Bradley signed with the University of South Carolina and was named Most Outstanding Player in leading USC to the 2010 College World Series title.
Before each time at bat, Bradley uses his cleats to carve the initials "M.S." near the batter's box. That's in honor of his best friend, Matt Saye, a former Prince George teammate, who died in an accident in 2010.
In Mr. Saye's obituary published at the time in the Petersburg Progress-Index, Bradley is listed as Mr. Saye's brother even though Saye is white, Bradley is African-American and they are not biologically related.
Bradley is married to his high school sweetheart, Erin Helring, a Liberty University graduate. They have a 2-year-old daughter, Emerson.
The fleet Bosox centerfielder joined the Red Sox in 2013. However, he did not participate in what was the franchise's last World Series title.
This time Bradley figures to be front and center. It will be hard to miss No. 19.