Russian hackers targeted black community
Sen. Mark R. Warner | 9/20/2018, 6 a.m.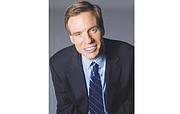 The right to vote is a precious thing. More than simply permission to cast your ballot, it's the right to make your voice heard and decide the direction of our country. To deny that right to someone is to silence their voice and deny their dignity as a person and as an American.
This shared conviction has motivated thousands of brave Americans throughout our history to risk and even sacrifice their lives in the struggle for voting rights and African-American suffrage. In places like Selma and Danville, they set an example for us to follow today — to fight back, against both historic injustices and new obstacles to the right to vote. 
The truth is the right to vote still faces far too many threats here at home. We're reminded of it when our fellow Americans are turned away at the polls because of discriminatory voter ID laws. It hit home when our own state's racially gerrymandered House of Delegates map was struck down earlier this year, like so many others around the country.
And so long as felon disenfranchisement — an ugly legacy of Virginia's Jim Crow Constitution — remains on the books, we know that the work begun by brave Virginians like Irene Morgan, Richard and Mildred Loving, Barbara Johns and so many others is not yet complete.
During the past two years, we have learned of yet another threat to the American voter, this one from beyond our borders. In 2016, Russia attacked our democracy using cyber attacks and the weapons of information warfare. They targeted both political parties as well as election systems in at least 21 states, while also waging a massive disinformation campaign via social media.
As vice chair of the Senate Intelligence Committee, I've helped lead the investigation into Russian election interference. So with the 2018 midterm elections approaching, I've had a number of people ask me: "Will my vote count in November? How can we make sure the election won't be hacked by the Russians or another copycat nation?"
My answer is simple: Your vote matters now more than ever.
The Russians are neither Republicans nor Democrats. And while they may have favored the Trump campaign in 2016, their true goal is to shake our faith in democracy and divide the American people.
One of the most disturbing details we uncovered in our investigation is that Russians specifically targeted the African-American community to sow division and suppress voter turnout.
We learned this from Russian-backed Facebook posts exploiting the Black Lives Matter Movement and pitting Americans against each other on issues including race, religion and gun violence.
We now know that Russia had an army of paid internet trolls who, among other schemes, masqueraded as African-American and Muslim activists urging minority voters to stay home or vote for third party candidates.
And I believe with all my heart that the best way to stand up to this cynical, disgusting attempt to undermine our democracy and suppress your vote is to come together as Americans and go to the polls in November.